Autism Connex is a fast-growing reputable charity group supporting more than 200 families in Taranaki. We have identified an urgent need to support our Autism community.
To continue and extend existing services. To provide a Taranaki-based Autism Centre.
To support, empower and celebrate autistics and their families.
Our Patron - Sir Michael Jones
As well as being an All Blacks legend, successful former coach, and a national hero in his rugby career starting in the late 80s, Sir Michael 'Ice Man' Jones is still being recognised today for setting up community trusts and even a high school, designed to help Pacific children in New Zealand complete their education and achieve their goals. In 1990 he was made a Member of the New Zealand Order of Merit for services to the Pacific community. In 2003 he was inducted into the International Rugby Hall of Fame for his achievements in rugby as an All Black and as a coach and player for Samoa. Most notably, he became a knight companion in 2017 for his services to the Pasifika community and youth. Sir Michael is married to Maliena and has three children.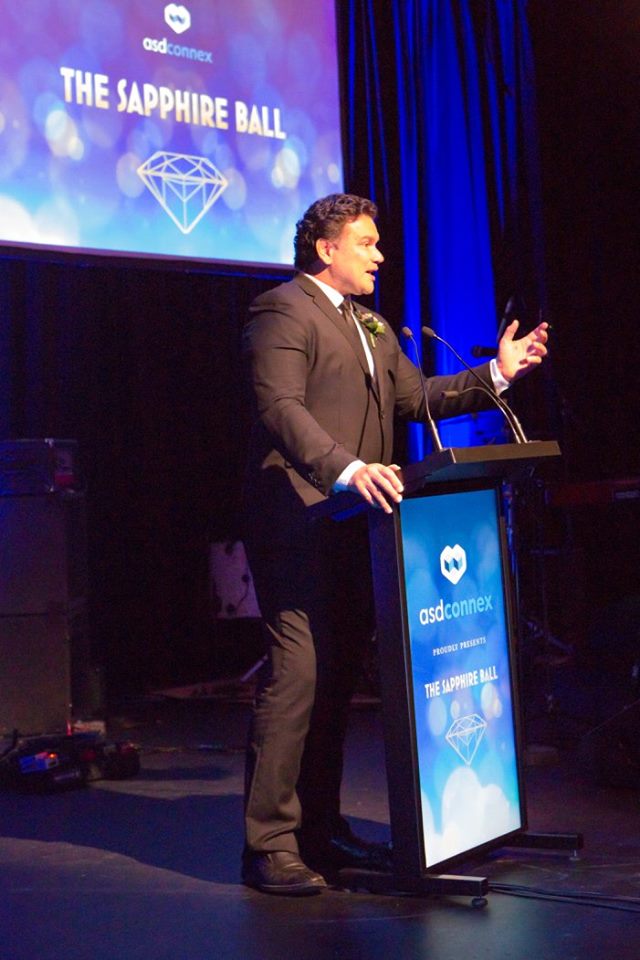 "As Patron of Autism Connex, I am truly privileged and humbled to be associated with such a worthwhile and transformative initiative for our tamariki and their families living with Autism Spectrum Disorder. I am moved and motivated by the passion and dedication of the impressive Board and leadership team plus the many volunteers who tirelessly serve this cohort of our community who previously have not been provided and supported to the extent that they deserve. Autism Connex's vison "To encourage, to support, to celebrate families living with Autism Spectrum Disorder" speaks to the spirit and desire of founders Theresa Tongi and her colleagues, to make a real difference in the lives of our children and their whānau living with ASD.
Aroha, care and compassion underpins all of the work of Autism Connex. Ultimately, what inspires all of us associated with Autism Connex though, are the amazing tamariki who the Trust was set up to serve and cater for. Our children are our taonga and a gift to us all, seeing them live to their full potential within a thriving whānau that is best equipped and supported to journey with them, is at the very heart of this amazing work.
As Patron, on behalf of Autism Connex, we are very grateful for the support of the wider community. It is a truism that it takes a village to raise child – thank you for being a part of the 'village' in the lives of the Autism Connex children, so that they will thrive, flourish and fulfil their full potential in life."

Volunteer With Autism Connex
Volunteers are key to providing a fun, safe, and inclusive environment for families. We need you!
Our monthly Autism Connex Family Day is growing and growing. To keep things operating smoothly, we are on the lookout for individuals with heart for people and community, who are willing to jump on board and serve with our incredible volunteer team.
We're particularly on the lookout for:
People willing and able to help prepare and set up afternoon tea (we provide a fully equipped kitchen to serve & all the food)
People who love working alongside children with disabilities and complex needs, particularly autism.
People who can commit to being rostered on once a month.
If this sounds like you, please fill in this application form and one of our team members will be in touch shortly.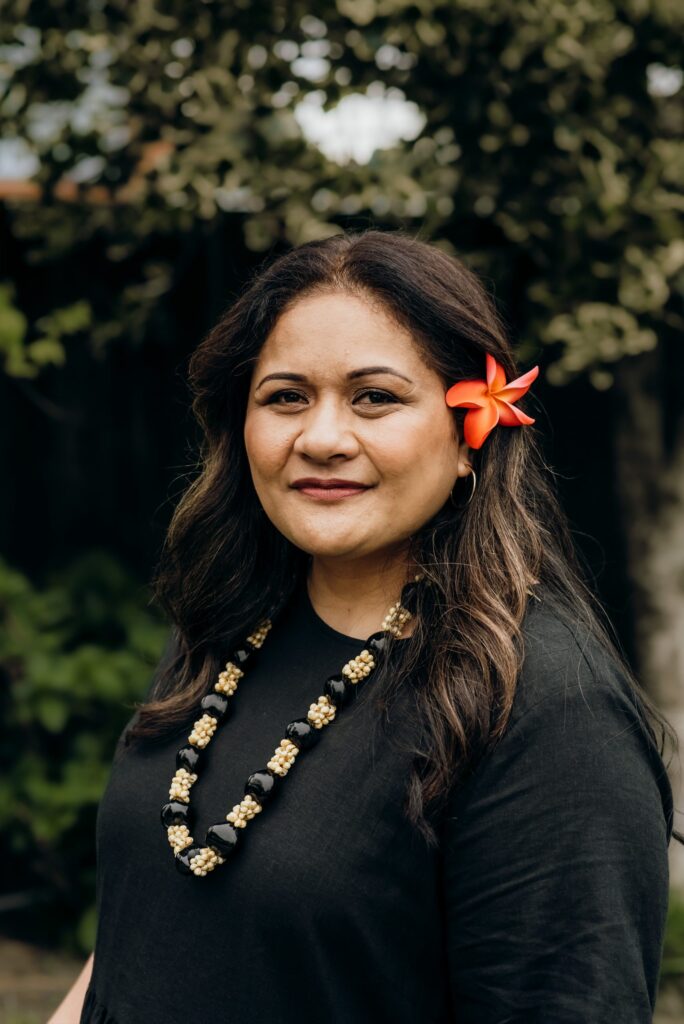 Talofa lava, mālō e lelei, o lo'u igoa o Theresa Upulasi Tongi mai Moata'a, Vaie'e, Alamagoto ma Vailima, Samoa. Both born and raised in West Auckland, Theresa and her husband Pat moved to New Plymouth in 2013 shortly after their son Henry was diagnosed autistic. When their third child Andrew was diagnosed at the age of three, Theresa resigned from her 12 year career in the Police to focus on being a full-time mum to her four children, Victorhea,Henry, Andrew and Viola. Now navigating a whole new world of takiwātanga, Theresa and Pat see the importance of regularly meeting with other parents with autistic whanau so in 2014, started Autism Connex (formally ASD Connex).
"This God inspired vision which initially started as a monthly support group for parents and their children, is now an unapologetic mission to create a better world for our autistic community! My hope is that  Autism Connex will continue to create new and innovative services and supports that have value for autistics and their families".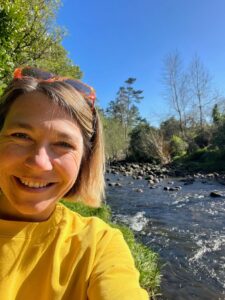 Being someone who is very social, loves adventure, trying new things, and thrives in uncertainty, having a son who needs security and safety because the world around him often feels overwhelming has been a fascinating journey for me. Autism was just a word that occasionally popped up on the sidelines. Still, it didn't mean anything until my second-born son Frederick was diagnosed at age 3. For the last few years, I have been learning so much about the beauty of different minds, thanks to my son and the community that has embraced us. Originally from Germany, my Kiwi husband, Tristan, and I lived in London for many years before moving to New Plymouth in 2014. I have an MA in Cultural Policy and am a self-employed grant writer. I work with various charities across Aotearoa, helping them access funding and communicating their impact. I feel humbled and excited to be part of the Autism Connex board and hope to add value to our community.
Dion Maaka (Ngāruahine) is Taranaki born and raised. With a Bachelor of Business Studies and a wealth of management experience, Dion has utilised his skills across the globe, and back home in Taranaki. While working in London, Dion met his wife Claire and in 2009 they returned to Taranaki to settle with their two children. Dion is the Finance Risk and Group Strategy Leader at TSB Community Trust. He is humbled and proud to be leading Autism Connex into an exciting time of growth and innovation.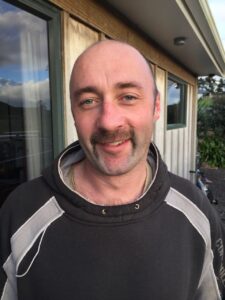 I am originally from the UK, but first travelled to NZ over 20 years ago. My wife Abi and I moved here in 2006, and we have made our lives here. For the past 15 years I have worked for Fire and Emergency New Zealand at New Plymouth Fire Station. Before that I was a self-employed Builder both here and the UK. We have two great kids, with our eldest being Autistic. Being part of the Autism Connex family, and we are a family, more dysfunctional than most but a family none the less, we feel the work that is being done in this space is invaluable. Invaluable not only to the people of New Plymouth, but Taranaki as a whole and hopefully the influence will spread further still, with others wanting to follow in our footsteps. Autism is a journey and we are all on our own paths, but that journey is made easier when someone walks along side you and shares in your story, even if its only for a moment.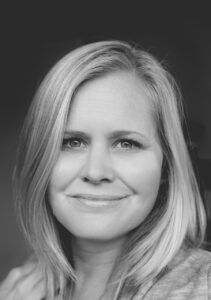 Originally from Somerset, England, I moved to New Zealand in 2006 & haven't looked back! I have a background in the arts & teaching & have been a professional photographer with my own business since 2015. I live with my patient husband, two beautiful boys, a hairy Briard dog & a couple of cats. I am a lover of The Goonies, tea, making cakes & lounging in my pjs. My autistic journey officially started with the diagnosis of my eldest son & I am passionate about educating others & celebrating neurodiversity. As a family, we are proud to support the Autism Connex team; connecting & assisting other families within the autistic community.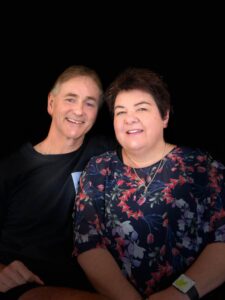 We are the proud parents of Isaac (22) who is Takiwatanga and Samantha (20). We were thrust into the world of neurodiversity when our son Isaac who is Autistic, was diagnosed at age 2. It has been a rollercoaster ride of ups and downs with the many challenges, and blessings that face a family. Isaac is a wonderful human, kind, honest and generous and he has taught us more than we have taught him!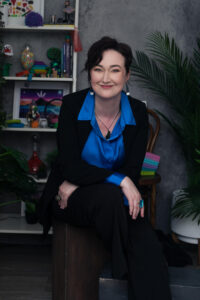 Ultra-enthusiastic TEDx speaker, Jolene Stockman (Te Ātiawa) is a global educator on diversity and inclusion. She is a prolific author, and winner of media, education, and business awards. She is also multiply-neurodivergent, including tangata whaitakiwātanga (autistic)
After struggling with her adult diagnosis, Jolene shared her story with a TEDx talk. She went on to feature in international media, and now delivers corporate training and works with families and educators to raise understanding and optimism around autism. Her presentations combine storytelling, lived experience, research, and practical strategies to support neurodivergent excellence and universal design.
Jolene lives in Taranaki and works worldwide. Her first two books about autism are out in 2023 with Jessica Kingsley Publishers (UK). As a working, married, autistic with two children and a degree, Jolene is excited to change the way the world sees autism.